David Haug
+1 (713) 513-7131 dhaug@arctas.com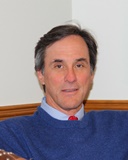 Mr. Haug, co-founded Arctas in December 2002. Mr. Haug has extensive experience in the development, structuring, financing and management of complex energy infrastructure businesses. In addition, he has substantial M&A, venture capital and bankruptcy/restructuring experience.
Before joining Arctas, Mr. Haug was a private investor focused on direct equity investments, including distressed assets. From 1992 to late 2000, as a senior executive at Enron Corp., he ran (as CEO or Managing Director) a number of significant multinational divisions with heavy development and startup as well as direct investment, M&A and ongoing operations portfolios; he also successfully built and ran the company's LNG business.
He specialized in and focuses on businesses that have predictable, long-term cash flows and downside protections, and directed a number of first-of-their-kind development projects and financings that years later continue to perform successfully. He has provided advice and seminar presentations to industry and governmental personnel on energy development, privatization and finance.
Transactions which Mr. Haug originated and/or led, or led a significant portion of, include what at the time were: the first US cogen/QF to be financed in the capital (i.e., junk bond) markets; first sale of a portfolio of independent cogen plants to a regulated utility; largest greenfield non-utility power plant to receive non-recourse project financing; the first project-financed independent power plant in Central America (and first to be barge-mounted); the first integrated LNG/power plant to be built, financed and commence commercial operations (also first to be fully gas/oil/LPG switchable); the first energy infrastructure project in Palestine, which required PLO, Israeli and US approval (now suspended due to ongoing hostilities); the first portfolio of multi-national "developing country" energy facilities to be IPOed in the US. Many of these and others which Mr. Haug gravitated toward featured no local regulatory or legal precedent and/or historically antagonistic stakeholders.
Before joining Enron, he was a consultant principally in the energy project finance area and before that, an attorney in the Houston offices of Vinson & Elkins concentrating on M&A, workouts, venture capital, LBO funds, startups, rollups, corporate securities, finance and project finance, principally in the energy arena and to a lesser extent in biotechnology and the film industry.
He received his BBA in Finance (high honors), BA in Government (honors) and JD from the 1979/1982, The University of Texas and was inducted into Phi Beta Kappa and virtually all of the University's top campus-wide academic and leadership honorary societies.