David Taylor
+1 (713) 513-7122 taylor@arctas.com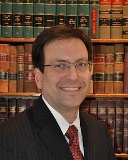 Mr. Taylor joined Arctas in 2004 and is Vice President at Arctas. His professional skills and experience have been developed over a 23 year career in which he has originated, vetted, analyzed and/or negotiated cross border investment opportunities in over 20 countries, transactions valued in excess of $10 billion. He has led or been deeply involved with closing eight transactions, valued in excess of $ 4 billion, embracing literally all aspects of independent power, especially in Asia.
As Head of Asia for Arctas, Mr. Taylor originated, conducted due diligence for, and advised on over $2 billion of power and renewable energy related opportunities in North and Southeast Asia for key Arctas clients. Worked under mandates with partners/clients such as AES, BP, Mubadala, AEI and Meiya Power. On behalf of Xstrata Copper, over a 4-year period, managed a team of over 60 professionals and led the assessment, development, and permitting of project to serve the 400MW power needs for Xstrata's $6 billion Tampakan copper mining project located in southern Mindanao; successful structuring and negotiation of a power purchase agreement for a $1 billion greenfield 400 MW coal fired power plant, together with all aspects of a 100 km pipeline to carry copper concentrate to the Company's seaport, and the transmission line for the power plant.
During his five years (2000-2004) with Mirant Asia-Pacific based in Manila and Hong Kong, Mr. Taylor led the development team to negotiate Mirant's equity stake, develop, and secure debt financing for the 1200 MW Ilijan Project, a $710 million gas-fired power plant and anchor consumer for the Philippines' first indigenous integrated gas-to-power infrastructure development. The project was awarded "deal-of-the-year" by Project Finance and Privatization International business publications.
As Mirant's head of business development for China, Mr. Taylor led the evaluation and recommendations to management on numerous acquisition targets and was involved in negotiating joint venture agreements in Inner Mongolia and East China. More recently, Mr. Taylor played a role in Mirant's asset divestiture program and also functioned as international risk manager, with a role in business planning and reporting, credit risk and cash management, insurance, and corporate compliance.
In his various roles as development manager at ABB (1990 to 1999), he was deeply involved in formulating the company's business strategies, creating joint ventures to execute strategy, and lead managing the development, commercial structuring, and financial closing processes. He played a leading role for the company in managing the development and financing of API Energia, a $700 million IGCC power plant and one of the first limited recourse project financings closed in Italy.
Mr. Taylor also led a number of legal, technical, commercial, and financial evaluations for investment opportunities in North America, Europe, Asia and Australia. In particular, he structured and negotiated off-take arrangements, EPC arrangements, fuel supply, operation and maintenance agreements, and financing structures for ABB's natural gas and clean coal initiatives in the Philippines.
Mr. Taylor was born in Hong Kong and has lived and worked in Europe and Asia for over 30 years. He holds a Bachelor of Arts degree from Indiana University (1990) and a Masters of Business Administration from Duke Fuqua School of Business (1999).