Rick Sierra
+1 (713) 513 7196 sierra@arctas.com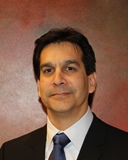 Mr. Sierra joined Arctas in 2011 as Vice President and has extensive prior experience with founders since 1990. He has 25 years of experience in energy sector development, construction, operations, corporate development, and executive management. He has participated in over US$5 billion in power generation, LNG facilities, and pipeline projects and transactions, with technical, commercial, or executive management responsibilities.
Prior joining Arctas, he was Vice President & Chief Operating Officer with EPIC Clean Technologies Corp., a privately held start-up company with coal gasification technology for power generation, with a Peabody Energy affiliate as a strategic investor. He managed efforts to finalize JV and project agreements for first of a kind medium scale 110 MW gasification and repowering project in China, and investment offering development for the $120 million project.
From 2005 to 2009, Mr. Sierra was Chief Financial Officer with U.S. Pipeline, Inc., responsible for accounting, financing, risk management, and HR functions. He oversaw the MBO transition of U.S. Pipeline Inc. from a subsidiary of AMEC, plc and later the home office transformation as the pipeline construction company grew from $100 million in annual revenue to approximately $600 million in annual revenue in three years. While at U.S. Pipeline, Inc, he managed over $50 million in short term investments and $45 million of fixed asset investments, including over $10 million in capital leases. He was also responsible for securing U.S. Pipeline Inc.'s initial surety program to support $425 million in projects. He also arranged $25 million in initial financings to support the MBO.
Prior to U.S. Pipeline, Inc, he held various commercial and technical positions with Enron Corp. over a 15-year period, the last as Senior Director asset management and corporate development with affiliate Prisma Energy. He managed Enron's 50 percent interest in the EcoElectrica 500 MW power plant and LNG receiving terminal during bankruptcy, successfully renegotiating loan agreement terms and obtaining necessary consents which resulted in the $178 million sale of Enron's interest. He also led the sale of Enron's interest in a 360-mile pipeline in Colombia. In addition, he managed investment advisors development of corporate strategy recommendations to company Board of Directors. As General Manager, Caribbean region, he successfully led the technical development and construction of greenfield projects, including the $670 million EcoElectrica project – the three-year facility and off-site infrastructure project was completed on budget. During construction he managed the 26-member bank group, transition to local operations management, fuel management, and Owner's construction management team. Earlier at Enron, he was responsible for EPC and major equipment selection and contract development – the largest a $450 million EPC contract. He also held positions in project engineering, performance testing, and plant commissioning.
Mr. Sierra held a one-year congressional fellowship in 1993 and 1994, sponsored by the National Society of Professional Engineers and the American Association for the Advancement of Science. He served on the U.S. House of Representatives subcommittee on Energy and Power, supporting subcommittee activities in oil and gas, technology commercialization legislation, and renewable energy initiatives.
Mr. Sierra began is career in 1987 with Lone Star Gas Company, at the time a natural gas local distribution company owned by Ensearch, as an engineer in a field office.
He received his BS in Engineering Science from Baylor University 1986, as well as a BS in Mechanical Engineering, 1986, and MBA 2004 from the University of Texas. He is also a licensed professional engineer in the State of Texas.