Robert Butts
+1 (713) 513-7195 roberth.butts@arctas.com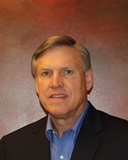 Mr. Butts, joined Arctas in 2010 and first worked with founders in 1991. Mr. Butts provides oversight of Arctas Capital's accounting, reporting, tax analysis and structuring. His 33 years of business experience encompasses approximately 7 years of financial consulting, 14 years as an executive in the energy industry and 11 years in public accounting. He has progressive experience assisting companies with their financial reporting, including mergers, acquisitions, divestitures and resolution of technical accounting issues. His energy industry experiences include positions as corporate and assistant corporate controller for two major energy firms engaged in all aspects of the energy industry; including international energy service activity (approximately 70 percent) and international power development. Mr. Butts also has the technical accounting knowledge to resolve issues involving exploration and production and energy transmission.
Recently, Mr. Butts has been involved in the following representative projects:
Successful equity offering of an oil and gas exploration company;
Support for the sale of the Amayo wind projects by Arctas;
conversion to the successful efforts method of accounting for a major oil and gas exploration company;
Other general consultation – accounting for gas marketing contracts, foreign currency transactions and purchase price allocations;
Mr. Butts received his B.B.A. in accounting (with honors), 1977, from the University of Notre Dame and is a licensed Certified Public Accountant in the state of Texas.